DVB-T datasheet
DVB -T for events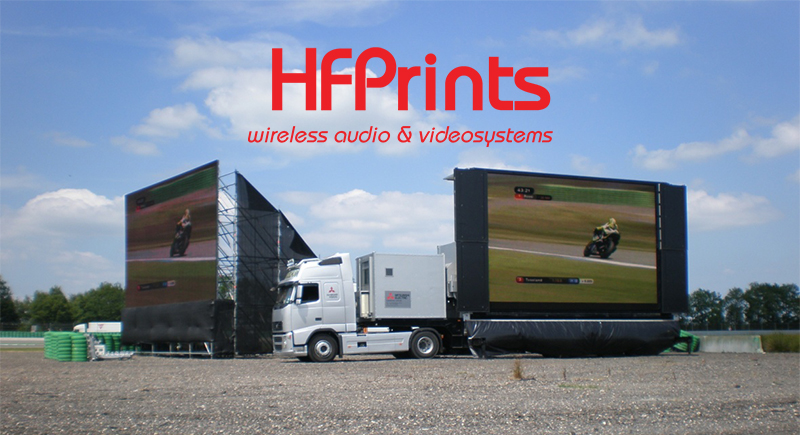 HFprints offers a great opportunity for video transmission on events, DVB-T.
On events were live coverage or video transmissions on large screens are available for the audience, a DVB-T transmitter can be a solution to several problems. Transmissions can be transferred to several screens at the same time and setup is easy because it's wireless. Our DVB-T transmitters are used on several events like TT Assen and Concourse Hippique in Genève, Switzerland.
DVB-T is a digital transmission system, but not available for all countries. Before using this DVB-T you will have to request for a transmission permit/license at the local authorities. For all technical details we refer to our DVB-T datasheet.
Please Note: This product is no longer available